CHALET IMBOSC'CHÉ LIVIGNO
Chalet rooms in Livigno for winter and summer holidays that have a unique charm
The chalet in Livigno with SPA and a bed&breakfast formula
Choose to spend your vacation in Livigno in an exclusive chalet surrounded by nature and the mountains, in an atmosphere of welcoming warmth and privacy. Chalet Imbosc' ché is a guesthouse with rooms for rent in Livigno, for single weekends or longer holidays, ideal for a romantic getaway for couples, a family stay or a ski or biking week in the heart of the Alps.
The alpine-style, wood-dominated property has all the best amenities to provide comfortable and relaxing accommodations, from the indoor spa area to the outdoor solarium, and it is close to the ski slopes and other Livigno attractions.
Guests may also select the B&B formula with breakfast included in the price, to start the morning with a delicious breakfast of sweet and savoury items in the breakfast room.
The services of the chalet
5 luxury rooms for the ultimate sleep arrangements in Livigno
Finely furnished rooms for couples, families or group holidays in Livigno, with the possibility of adding a baby bed

Check-in and check-out time: do it yourself (self check-in)
Treat yourself to relaxing moments in the SPA area at the chalet
Our guests can enjoy the chalet's spa, a magical place where they can unwind from the exertions of a busy day of skiing, shopping or nature activities, in order to regenerate the body and mind. The wellness area of the chalet offers relaxation, charm and well-being to all guests of the facility, to experience unforgettable moments in an atmosphere of peace and tranquillity. The SPA is accessible in the morning and in the afternoon upon request.
An accommodation in Livigno surrounded by nature, close to the main activities
Chalet Imbosc' ché is located in Teola in Livigno, on the same side of the mountain that is home to Livigno's best 4-star hotels and the Mottolino ski slopes. Our chalet is surrounded by nature – green in summer and whitewashed in winter – but all of Livigno's main attractions are a short distance away. The town centre and shopping areas can be reached by free bus or on foot along the bike/pedestrian trails. Guests can hit the slopes by taking a special ski transport service to the ski lifts. Also there are trekking excursions and high-altitude bike trails.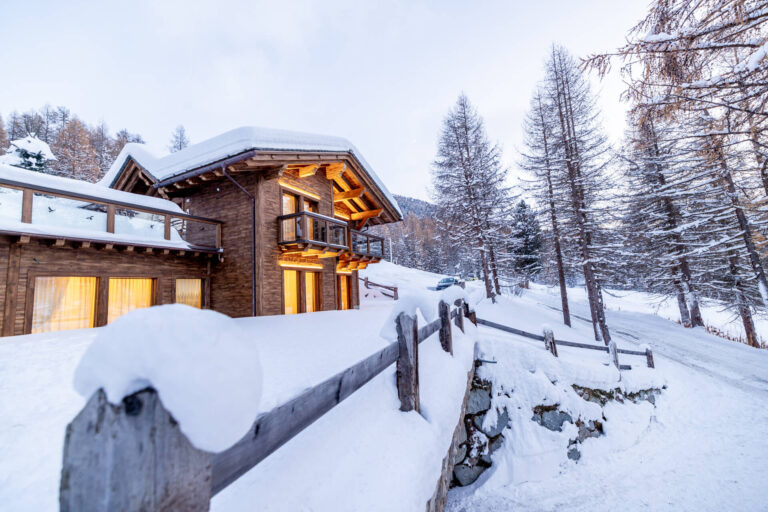 Free ski bus stop 150 meters away
Taxi service for skiers throughout the Livigno Ski Area
Teola ski lift (no. 1) is a 10-minute walk away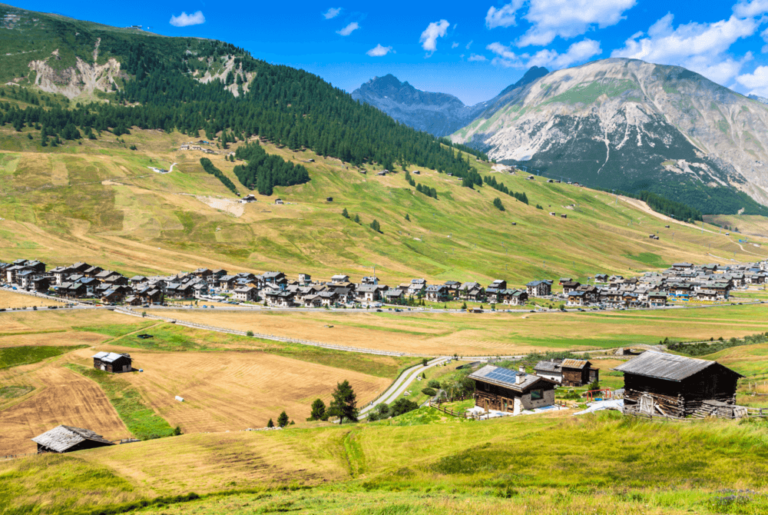 Larix Park, Livigno's adventure park, is just a short walk away
Trails and mountain hikes right in front of the house
Quick connection to Livigno bike and pedestrian trails
Free bus stop 150 meters away
Chalet Imbosc' ché Livigno Contact details
Make a reservation for your holiday in Livigno
Fill out the fields below to request one or more rooms at our facility, check availability and submit any special requests to us.